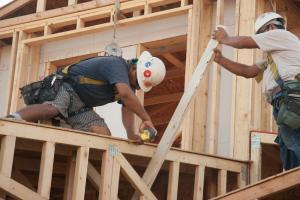 At Joe Koch Construction we pride ourselves on our reputation with the local community. We strive to go above and beyond for our clients and to give them the best experience possible when building or remodeling.
However, this isn't always the standard for other construction companies. So, when you are choosing a contractor to head up your home construction, these simple steps can mean the difference between complete confidence and sleepless nights.
1.   Ask for Referrals. Word of mouth-hands down, is the best way to find a qualified professional to tackle the job. Ask relatives, friends and neighbors whom they've had good experiences with.
2.  Look at Credentials. Call the Better Business Bureau or a local consumer-affairs agency for complaint histories of the contractors you're considering. One or two gripes shouldn't necessarily induce you to look elsewhere. You'll also want to check with the appropriate agency to see if the contractor is properly licensed and insured. Some states or counties as well as many large cities or townships license contractors; other jurisdictions require them to be registered.
3.  Interview Candidates. Narrow down the list of contenders and set up meetings. Try to keep it to three contractors, because things can get confusing beyond that.
4.  Check References. Ask to see some of the contractors' projects. If you approve of them, request references and call contractors' former customers to check up on them. Ask how the contractors did at executing the projects. Were they on time and on budget? Were the customers pleased with the outcome? Was there anything that could have been done differently?
5.  Business Experience and Management. Does the builder:
Maintain a permanent mailing address, e-mail address, personal phone number, fax number, cell phone and voicemail?
Carry insurance that protects you from liability? Ask for a copy of the insurance certificates to be sure. Also, ask how much the project will add to the home's value and attain additional insurance from your provider.
Have an established presence in the community? How long has the company been in business under this name? Do they maintain solid relationships with contractors such as plumbers and electricians and work with them as a team?
Possess a trustworthy reputation among customers and peers? Is there a track record of success?
Building a new home is a big decision and a big investment. Take the time up front to investigate your options. Then choose the builder that provides the stability, competence and comfort you deserve.