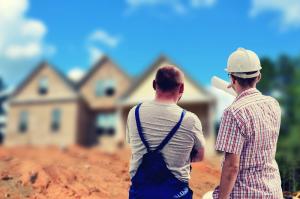 The most important decision you will make when starting a new home or home improvement project is The Company you Choose!
So, how do you ensure you choose the right company for the job? 
Here are some guidelines that show the measure of a good contractor:
Knowledge and Skills
Is this person truly a professional craftsman, or a part-time do-it-yourselfer earning some extra money?
Experience and Track Record
What other work similar to mine have they done, and what kind of job did they do?
Warranty and Reputation
A company's reputation, workmanship and warranty should always be considered along with the price. Be wary if one price is significantly lower than the other. Try to determine why the cost difference is so great. Remember, you generally get what you pay for.
Communication
Be precise, so the contractor understands exactly what you want done. Effective communication enables contractors to quote on performing the same work with the same materials.
References
Ask for references from your contractors along with recent installation sites. Inspect them to get a sense of the contractor's workmanship. Quality may be the reason one contractor's price is higher, or lower, than the others.