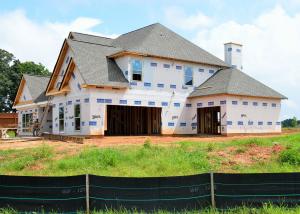 Building your own home is an exciting journey, allowing you the freedom to create the home you've always wanted in the way you envisioned. And with a range of customizable house plans offered by Joe Koch Construction, your dream home could become a reality much easier than you might have thought!
Let's take a look at some of the advantages that building your own home has to offer.
1. You get to start fresh as the first owner of your home. Everything is brand new! 
2. New homes offer modern features and finishes that you don't find in many used homes -- and it's move-in ready! No long weekends and evenings spent renovating and remodeling another home. Building your own home means everything is taken care of by professionals.
3. You can customize your home's details to suit your lifestyle and tastes. You get to decide on the style, size, specifications and amenities that perfectly reflect your lifestyle, personality and needs. You can personalize the details of your house—from the cabinets and flooring, to the sinks, lighting, paint colors and doorknobs! 
4. With advancements in home technology such as sound systems, and security features, why not integrate these into a new house plan. It can be far more expensive trying to retrofit an old home with new technology, but building your own home means you can develop it with these options from the beginning, potentially saving you a lot of money.
5. It is very unlikely that you will have to deal with any big-ticket maintenance issues like leaky roofs or failing heating and cooling systems in a newly built home for many years.
6. New homes often feature energy efficient features that can save you considerable money every month on gas, electric and water.
7. Older homes can be concealing issues you didn't know about that can end up costing you lots of money and headaches. With a new home, you can see from the very beginning how everything is constructed, giving you a deeper understanding of your home and how all the components work together.
8. Many modern materials have been created to be longer lasting than their older counterparts, giving your new home longevity and durability.
9. Plus, you get a builder warranty to cover any items that may arise in the first year. You also get extended warranties on features such as roofing, siding and exterior trims, as well as interior components such as heating/cooling units, appliances, plumbing fixtures, and more. 
Your home is not only a big investment, it's an extremely personal thing. It's the place where you spend most of your time, where you may raise a family, and where you want to go to relax and find solace. Building your own home that's personalized for you, your tastes, and your lifestyle can be very rewarding for many years to come.