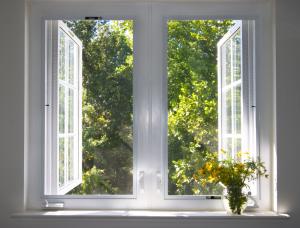 Check The Windows & Doors   
During the winter, the doors and windows stay closed.  Now is the best time to check your entryways for irregularities.  After being closed for so long, windows and doors can develop drafts, stick, or warp. This type of maintenance is one of the easiest and quickest in the whole home. 

Inspect The Roof and Gutters
Your home may have suffered wear and tear due to any heavy rainfall. Whether high winds knocked down tree branches or swept debris into your gutters, it's important to check for any and all damage. While checking for any damage, you may even notice some missing roof shingles or clogged gutters.  

Inspect Pipes, Ducts & Vents
It's easy for pipes to burst and ducts or vents to clog.  This is especially important regarding the air conditioning unit. You don't want to discover that kind of damage when the hot weather hits.  Test the faucets outside the home to ensure there are no leaks.