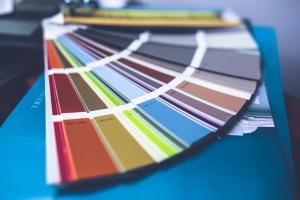 1.  Switch Out Old Light Fixtures
         Winter does a number on our bodies, including messing with our moods. Early sunsets and a general lack of sunlight can trigger seasonal affective disorders. Fight back by switching out tired old light fixtures for bright, cheery ones that will improve lighting-- and your spirits!
2.  Install a New Kitchen Backsplash   
         A new backplash is a great way to introduce color or playfulness into a kitchen without spending too much money. This can be a productive project for a bleak January weekend. 
3.  Paint The Walls
        Many homeowners like to take on interior painting projects during spring or summer. But winter is actually a GREAT time to get those walls painted.  The same dry air that affects your skin in winter, can help a fresh coat of paint dry more quickly. You may even find some great deals!